Welcome to Our Site !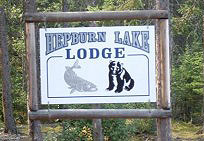 So much more than a Bear Hunting and Fly in Fishing Holiday
Hepburn Lake is a family owned and operated business with this operation being built around quality and success. This is a modern fly in fishing and bear hunting camp and has all you need to have a comfortable and memorable trip. We have well experienced guides whom will do everything they can to make your hunt successful . We thrive in good quality bear hunting. We cater to families,singles and people with disabilities. We are well known for our Colour phase bears and huge black bears. We have a huge hunting area, with some areas that have never been hunted. We fish for big walleye, lake trout, and northerners. Besides the big lake, we have three other lakes available to you with boats available at each. Chances are good that you may have a lake all to yourself in our Northern Fly in Fishing camp.
read more